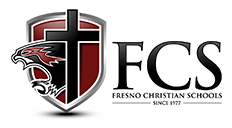 BMX SHOW:
The BMX show will be on Monday, May 18 at 10:30 A.M.
AWARDS ASSEMBLY:
Please plan on joining us for our awards assembly on Thursday, May 22 at 10:30 A.M. in the G.L Johnson Chapel. Character trait awards will be handed out in the classroom after the assembly. Parents are invited to attend both events.
END OF YEAR SWIM PARTY:
 Thank you to Rayleigh's parents for hosting the year-end swim party on Friday, May 22, from 9:00 AM – 12:00 PM. The address is 717 Goshen Avenue, Clovis, 93611. Mapquest directions will be sent home with the students on Wednesday. Parents are asked to contribute side dishes. Please let Ruth Williams know if you are willing to help. 
Students do not need to come to school first on that day. If your child will need a ride from school to the swim party, please let me know, as we will not be organizing formal carpools. You will also need to pick up your child after the party is over, or make arrangements for them to get home. We will not be going back to People's Campus.  Again, if you need help with this, just let me know.
 MATH:
We conclude Chapter 10: Geometry and Measurement. There will be no test.
SCIENCE:
We conclude our study of nutrition. There will be no test.
BIBLE: We conclude Unit 7: Luke Writes About the Early Church.

SCRIPTURE MEMORY VERSE:
The memory verse for this week is Isaiah 40:31 and the test will be on Wednesday, May 20. Students will be graded on writing the verse accurately, including correct wording, spelling, punctuation, grammar and scripture reference.
Those who hope in the Lord will renew their strength. They will soar on wings like eagles; they will run and not grow weary, they will walk and not be faint.
Isaiah 40:31
SPELLING: Spelling Lesson 36 words will be tested this Wednesday, May 20. There are no challenge words.
Lesson 36: Students' Choice
lovable
falconet
luminous
important
elaborate
broccoli
continue
computer
simulate
trinitrotoluene
California
united
celery
opening
adenosine triphosphate
DATES TO REMEMBER:
Grades 5 and 6 Awards Assembly: May 21 10:30 A.M. – 12:00 P.M.
Half Day/Noon Dismissal: May 21
Swim Party/Last Day of School/Noon Dismissal: May 22