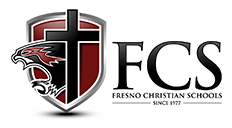 FINE ARTS FESTIVAL AND CLASSROOM OPEN HOUSE:
Join us for a fabulous evening of Fine Arts, Music, and Open House on Tuesday, May 5.
5:30-6:30 pm
BBQ in courtyard between Building 5 & PC Gym ($2 suggested donation).
FC Art display in courtyard.
HS Cheerleaders will be selling dessert.
6:30-7:10 pm
Mr. Brown will be hosting a meet & greet for families considering enrollment at Fresno Christian- invite people to attend!!
7:15 pm
Square Dancing in Courtyard
7:30 pm
Recorders, Choir, & Band performances
END OF YEAR CONVOCATION:
This Thursday, May 7,
 is the National Day of Prayer.  We will once again be joining believers around the country to pray for the Lord to do a work among us.  The National Day of Prayer is an annual observance inviting people to pray for our nation.
We will spend time together (K-12) worshipping, seeking the Lord, and agreeing together for our leaders both locally and nationally.  All parents and families are invited to join K-12 classes to corporately give praise to the Lord. At the end of the event, students will be dismissed to class to resume their regular schedules for the day.
END OF YEAR SWIM PARTY:
Thank you to Rayleigh's parents for hosting the year-end swim party on Friday, May 22, from 9:00 AM – 12:00 PM. Our room moms will organize the food and drinks. Please let Ruth Williams know if you are willing to help. 
Students do not need to come to school first on that day. If your child will need a ride from school to the swim party, please let me know, as we will not be organizing formal carpools. You will also need to pick up your child after the party is over, or make arrangements for them to get home. We will not be going back to People's Campus.  Again, if you need help with this, just let me know.
YOUNG AUTHORS RESULTS:
Congratulations to our Young Authors finalists: Max Hinton (first place), Micah Sue (second place) and Sophia Reynoso (third place). Be sure to buy a copy of Max's book ($1) at the Open House on Tuesday! All proceeds from the book sales go towards supporting our library.
LIBRARY BOOKS:
As we come to the end of our school year, would you please encourage your students to return all items checked out from the Library. The final due date for all items is Friday, May 1. Reminders of items checked out will be sent to the students the week of May 4. There is a $25.00 fine for each item not returned. Many wonderful titles are lost each year because they are not returned. We greatly appreciate your assistance in getting books back in and onto the shelves so the collection is ready to go again in August. Thank you for your help!
Lin Brown, Librarian
FALL SOCCER 2015 SIGN-UPS:
The time to start signing up for FC's elementary Fall 2015 soccer is almost here!  Sign-ups will take place by the pick up area on 
May 8th
, 13th, and 15th.  Flyers will be sent home with all the information on 
Monday, May 4th
.
READING:
The required reading for the month of May is student's choice. Since this is a very short and busy month, there will be no written response.
Class time will be given every day for silent reading and students are expected to read a minimum  of 10 pages a day. If they are unable to complete this in class, then reading becomes homework.
MATH:
There will be a test on Chapter 9: Multiplication and Division of Decimals this Tuesday, May 5. Then we begin Chapter 10: Geometry and Measurement.
SCIENCE:
There will be a test on the circulatory system this Thursday, May 7. Students should use their packet and answered questions as a study guide.
BIBLE: We continue Unit 7: Luke Writes About the Early Church.

SCRIPTURE MEMORY VERSE:
The memory verse for this week is Philippians 4:19 and the test will be this Friday, May 8. Students will be graded on writing the verse accurately, including correct wording, spelling, punctuation, grammar and scripture reference.
And my God will meet all your needs according to his glorious riches in Christ Jesus.
Philippians 4:19
SPELLING: Spelling Lesson 34 words will be tested this Friday, May 8.
Lesson 34
possibility
sheepish
defendant
alternative
irritant
assistant
brilliant
compliant
extravagant
ignorant
migration
agriculture
breakable
tolerable
notable
Challenge Words
circulatory
aorta
cardiovascular
chamber
pulmonary
 DATES TO REMEMBER:
Spring Open House: May 5
Year-end Convocation/Day of Prayer: May 7

Happy Birthday Dev Gopal: May 13

Elementary Drama "The Girl with the Golden Locks:" May 15
Grades 5 and 6 Awards Assembly: May 21 10:30 A.M. – 12:00 P.M.
Half Day/Noon Dismissal: May 21
Swim Party/Last Day of School/Noon Dismissal: May 22