SAVE THE DATE: Eagle Fest is coming, Sept. 29!
Plan on connecting with the Fresno Christian community for Eagle Fest, Sept. 29. Bring the kids, call your friends and fellow alumni for a school-wide, family-oriented fun event in a carnival atmosphere. Come enjoy the day with us and support our school from 3-7 p.m.
Eagle Fest will highlight our community and provide a space to laugh, eat, enjoy activities, catch up and connect with new and old friends. Eagle Fest is not just for current families, but for alumni and their families that may not be attending FCS.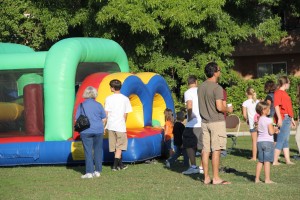 "Community is the first thing that I noticed after being hired to be the superintendent of Fresno Christian Schools," Jeremy Brown said. "I received encouraging emails two months before my first official day, coming from both current and previous parents, grandparents, alumni, and staff. I read many stories about what a special place FCS was and is to our community. Beginning my 5th year, I would totally agree. A sense of community is every place on and off campus."
Come to Eagle Fest and experience our community. Eagle Fest is our way of intentionally gathering our community together to celebrate relationships.
"With so many new families and students joining the Fresno Christian family, we wanted to provide an opportunity for everyone to come together, meet new people and enjoy a variety of activities", Christine (Markarian) Petersen, '95, Eagle Fest event chair, said. "Our Eagle Fest committee has worked hard to plan an event that has something for all ages from our early education students to our high school students."
Come to watch the cheerleaders of all ages perform, listen/watch student performances, including band and percussion and color guard, watch or help splash our staff into the dunk tank, send your kids to play on one of the nine (9) inflatables or ride the train. There will also be games, face painting, drawings, and raffles.
Two food trucks, Chuy's and Konies, will be serving tacos, hot dogs and corn dogs. Food booths selling pizza, baked goods, shaved ice, nachos, popcorn, and candy will also be available.
Eagle Fest is a chance to connect all of our community together. Community isn't a destination; it is a relationship. If you are alumni bring your family and visit. Come listen, watch and ask us more about today's Fresno Christian.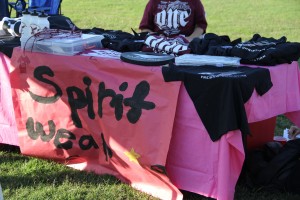 General admission is free with food/game tickets priced at $1 each. Ride/jump/play the inflatables all day for $15 (unlimited pre-sale) or $20 at the gate. All proceeds benefit FCS club, sports and music programs (see flyer for details).
Bring your blankets, lawn chairs, umbrellas and a desire for fellowship.
Pre-order tickets or event sponsors, go online to www.fresnochristian.com and click on the 'Give to FCS' tab. Be sure to select the appropriate 'Category & Funds' option(s) that apply to your purchase.
Sponsors are encouraged to complete a sponsorship form and check payable to Fresno Christian by Sept. 21 in order to guarantee signage at the event. All donations are tax deductible.