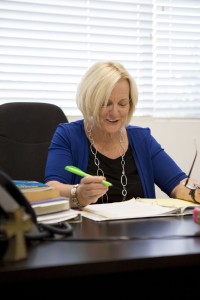 For 25 years, Fresno Christian Schools has offered targeted intervention services for students who learn differently or need academic support, employing a variety of strategies and programs to help advance their success.
While most private Christian schools are not able to offer these extra services, the campus Learning Resource Center (formerly the Discovery Program) supports the heart and vision of FCS to serve all students from challenged to gifted.
Beyond basic classroom support, the LRC employs two credentialed special education teachers who provide accountability between home and school, helping students navigate the expectations of the classroom and an individualized success plan.
Former FCS parent, classroom teacher and past superintendent Debbie Siebert originated the program whose desire was to better support students with learning disabilities and processing disorders. The focus began with early intervention along with reading development followed by one-on-one instruction.
Today, the restructured model is more classroom inclusive and parallels "response to intervention," which allows for the teacher to accommodate LRC students inside the classroom with "best teaching practices" and is already happening in all our classrooms.
"I love that we have this program," Principal Amy Deffenbacher said. "When a parent is truly wanting help for their child, we can share with them proven strategies to help students realize their potential."
T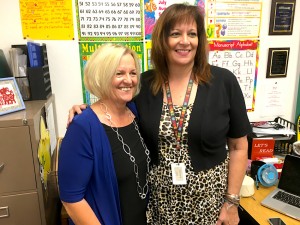 he classroom teacher may also establish connections between student and peer tutor, teaching labs or peer study groups. Classroom lab time before/after school or at lunch is also offered. If these options are still not making a significant difference, parents, teachers or the student Instructional Plan (IP) may suggest LRC instruction.
Two credentialed special education teachers, including Kimberly DeWolf, are available to work directly with students one-on-one, employing a variety of strategies. DeWolf, a 12-year LRC resource teacher, also brings 10 years of experience in the Clovis and Sanger public school systems as a reading intervention, RSP and special day class teacher.
"I am incredibly humbled to watch LRC students struggle and yet extremely rewarded to witness even their smallest of successes," DeWolf said. "Perhaps the most rewarding aspect of working at FCS as a LRC provider is the day-to-day relationships I am able to build with students and parents. Personally working with students who learn differently is my calling and passion. I am honored to help them realize their potential, while advocating for their success."
Students are referred to the LRC through student study teams, teacher referral or parent request. Our goal is to make a collaborative effort while meeting the needs of all students. In order for that to happen, communication is required from all stakeholders: students, parents and staff.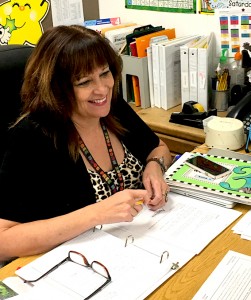 Tamara Hill, the second LRC teacher, began working at FCS 17 years ago as the 'search and teach' provider for kindergarten on the Northeast campus. Her public school experience began in Selma Unified as a migrant education resource teacher. She now serves students through the LRC from first grade through high school. However, her Fridays are spent with adults at Neighborhood Thrift in the Tower District. Hill supports these community members in literacy, helping them obtain their GED.
"The most rewarding aspect of supporting FCS students through the LRC is the deep relationships I have cultivated over the years," Hill said. "Whether it is with parents, students or colleagues, building friendships and community brings me great joy and gives purpose to my life."
The LRC provides support services to equip FCS students K-12 with special learning needs and assists those students with success in the classroom and in life as critical thinkers and independent learners. Ask your teacher about the support services provided for their grade level. The LRC services are fee-based, per session, with the number of sessions being determined by student need.
For more information on Fresno Christian's Learning Resource Center, click on the 'Academics' link on fresnochristian.com.