Reference:  I Corinthians 15:58
Bible Verse:  Therefore, my dear brothers, stand firm.  Let nothing move you. Always give yourselves fully to the work of the Lord, because you know that your labor in the Lord is not in vain.
Definition:  Not wavering but remaining the same, no matter what the circumstances
Opposite:  Laziness or lack of responsibility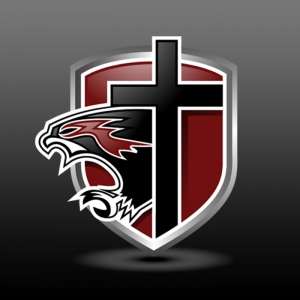 SPELLING WORDS:  Lesson 32
Pattern Words-Schwa Before n Syllables
1.  open
2.  robin
3.  taken
4.  cousin
5.  glisten
6.  bacon
7.  eleven
8.  frozen
9.  human
10.  sunken
11.  gallons
12.  person
13.  broken
14.  lessons
15.  buttons
16.  heavens
17.  happens
18.  common
High-Frequency Words
19.  sight
20.  expect
Challenge Words
*migration
*estuary
PARENT CORNER: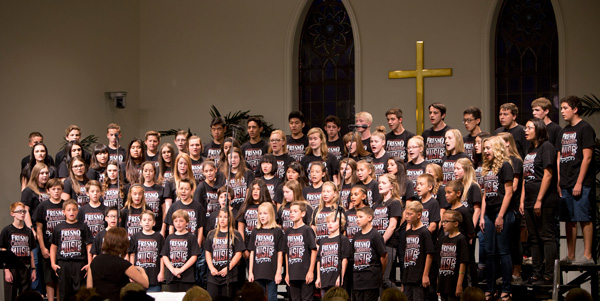 KOPI AND GREAT DAY CHANNEL 26 THIS MONDAY!!!
Monday, April 27 Kopi Sotiropulos from Great Day Channel 26 will be here at FCS. Please make note of the following information and pass it along!
Encourage students in our class to wear Spirit Wear on Monday!
10:50- Head out the the football field bleachers.
11:00 AM – 11:30 AM Filming
Immediately following filming, we will dismiss the younger grades. Kopi has a presentation about Bullying that he will do. 4th-6th.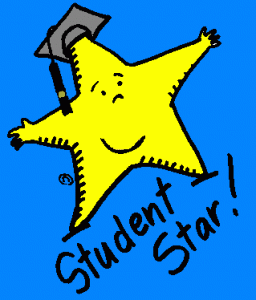 PARENT HELPERS NEEDED FOR PROJECTS
Our class is in need of parents to come and work with 2 students at a time to assemble and glue their Fresno History boards together this week APRIL 27- MAY 1.  If you are able to volunteer any day during this week we would really appreciate your help.  You may email me at cfraser@fresnochristian.com.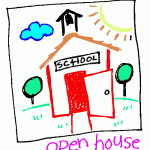 YOU ARE INVITED!!!!
Come and join us for a fabulous evening of Fine Arts, Music, and Open House  AND FAMILY BARBEQUE!!!  This event will be held on Tuesday, May 5.
5:30-6:30 PM:  FC Family Barbeque ($2.00 suggested donation), Courtyard.  Bring lawn chairs/blankets as picnic table seating will be limited.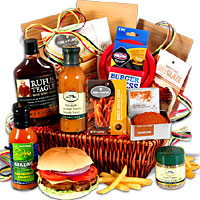 6:30 PM:             Classrooms Open, Building 5 and 6
7:15 PM:              Square Dancing Performances, Courtyard
7:30 PM:             Concert, PC Gym.
4th Grade Recorders
Elementary Choir
Elementary Band
**This evening is a great opportunity for your friends and family, who are considering Fresno Christian Schools, to experience Fresno Christian Schools, to experience some of the best that we have to offer:  Food, Fellowhip, Music, Artwork & Classrooms!
OPEN HOUSE NIGHT REMINDER!!!
**As part of "Fresno History Day" third graders will dress up as Fresno pioneers  for the square dancing performance planned by Mrs. Ainley, our music teacher THAT EVENING..  Students may come dressed in any of the following ways:  Yokut Native American, fur trapper, gold miner Fresno pioneer, cowboy, or cowgirl.The third graders are very excited about sharing their Square Dancing with the FCS Family in true Fresno Pioneer Style!!! 

END OF THE YEAR CONVOCATION
As the year draws to a close, we would like to gather as a family to celebrate all that God has done for us.  Thursday, May 7ND t is the National Day of Prayer.    All of you (parents, grandparents, family, and friends) are invited to join the teachers, students, administration, and staff as we gather together for this ending convocation held in the Peoples's Church sanctuary.  It is a time of celebration, worship, and prayer as we end our year with thanksgiving and praise.
The service begins at 8:00 AM and will end by 8:30 AM.  All students K-12 are to report directly to the sanctuary by 7:55 AM.  Every class will be designated with a sign and balloons, making it easy to locate your child's class.  It is exactly the same as our opening convocation seating arrangement.  You are welcome to sit with your child in their designated area or if you have more than one student attending Fresno Christian, choose where you would like to sit.  I look forward to seeing all of you at this closing event as we end our year acknowledging God's hand upon us through prayer, worship, and heartfelt celebration.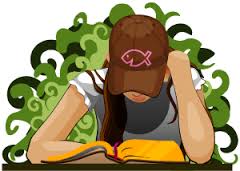 FOURTH QUARTER EXPECTATIONS FOR SCHOLASTIC READING COUNTS
Please check your child's weekly Reading Progress Report each Monday to note progress and help set personal goals.  The deadline for completion of the goals listed below is Friday, May 15.
For a C in Reading:  Earn the Red Award – 50 Points
For a B in Reading:  Earn the Bronze Award – 100 Points
For an A in Reading:  Earn the Silver Award – 250 Points
For an A+ in Reading:  Earn the Gold Award – 500 Points
Twenty to thirty minutes is given daily for silent sustained reading as well as forty-five minutes in Library Experience each week.  Students may also use class time to read after all required daily board assignments are completed.  Students may take quizzes on Scholastic books or Red Star books each Monday during Computer Lab with Mr. Hyatt as well as take supervised quizzes at home each week.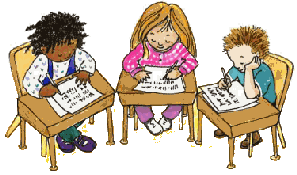 YEAR-END CLASS REWARDS
Ice Cream Party- Student must earn 100 points for Reading Counts OR master their Third Grade Level 4×4 Math facts in addition and subtraction.
 Pizza Party- Students must earn 500 points for Reading Counts OR become a Lifetime Member in our 4 x 4 Math Club.
 Students have until Friday, May 15th to complete these goals.
END OF FOURTH QUARTER
The end of the 4th quarter is quickly approaching.  Friday, May 15th will be the last day for students to turn in re-do assignments or re-take tests for the 4th quarter.  Please check your child's grades on Powerschool and make sure they have turned in all assignments.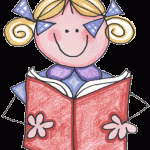 FROM OUR LIBRARIAN:  END OF THE YEAR LIBRARY SCHEDULE
As we come to the end of our school year would you please encourage your students to return all items checked out from the Library. The final due date for all third graders to turn in items checked out is Friday, May 15th.  Reminders of items checked out will be sent to the students May 4 to help students find those missing books. There is a fine of $25.00 for each item that is not returned.
Many wonderful titles are lost each year because they are not returned. We greatly appreciate your assistance in getting books back in and onto the shelves so the collection is ready to go again in August. Please contact me if you have any questions.
Lin Brown, Librarian
299-1695 ext 119
LAST SCHOLASTIC ONLINE BOOK ORDER 
April will be our last Scholastic Book Order for the school year.  You can also browse an expanded collection of carefully selected titles for your child online.  When you place your order online, you'll help earn FREE books for our class!  It's fast and easy.  Register at www.scholastic.com/bookclubs.  Use our one-time Class Activation Code when you register:  L9NJ4  Submit your online. Your checkout is secure and you pay with a credit or debit card.  The deadline for April orders will be Thursday, April 30th.  (Online orders only).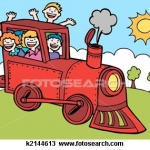 SOCIAL STUDIES
Third graders are preparing their Fresno History Boards for Open House during class time.  We are working on short reports of  famous Fresno pioneer leaders including Martin Theo Kearney, Dr. Richard Meux, George Roeding, and Dr. Chester Rowell along with a display of  landmarks and symbols in Fresno we have visited.  Students may wish to gather facts at home to add to their reports.  We wish to personalize our boards.  Students may bring a 4″ x 6″  (or smaller) picture of themselves in and around Fresno possibly on a field trip or another place of interest.   For example, it could be a photo with an activity  such as visiting "The Big Fresno Fair"  and panning for gold or in the Fresno Fort.  It might be your child at the Meux Home Museum or at Coke Hallowell Center for River Studies or one of the landmarks on the Historic Walking Tour of Fresno.  We are writing our final draft short reports this week and will be getting ready to assemble our shared boards near the close of the week.  So think about a small touch you might like to add whether it is a postcard or item to add to make it extra fun and special.  You may still bring them in this week by Friday, April 24th.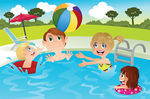 YEAR-END CLASS SWIM PARTY
We look forward to celebrating the accomplishments of our third graders with a "Class Year-End Swim Party" held at the home of Charlie and Jaime DeGroot, Faith's parents, on Friday, May 15th from 10:00 AM -2:00 PM.  All are welcome to attend.  There will be a sign-up sheet in the hallway near our classroom for food and supplies. A certified lifeguard  will be on duty and is covered through your child's tuition.  You do not need to come to our campus first.
If you will need a ride from school, please let me know, as we will not be organizing formal carpools. You will also need to pick up your child after the party is over, or make arrangements for them to get home. We will not be going back to People's Campus.  Again, if you need help with this, just let me know.
Directions to the DeGroot home will be sent home in early May.  Please contact Jen Alberta, Becky Covington, OR Jaime DeGroot if you have have any questions.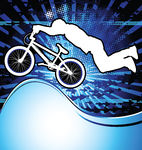 BMX SHOW
As a school reward for the outstanding participation in the FCS fundraisers this year, all elementary students will be invited to the BMX Show this Monday, May 18th from 2;00-2:45 PM on the front parking lot of Peoples Church Campus.  Parents are invited to join us if you would like.
SIGN-UPS FOR FALL  SOCCER
The time to start signing up for FC's elementary Fall 2015 soccer is almost here!  Sign ups will take place by the pick up area on

May 8th

, 13th, and 15th.  Flyers will be sent home with all the information on

Monday, May 4th

.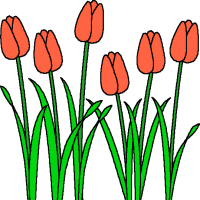 COMING ATTRACTIONS
APRIL
Monday, April 27 – KOPI AND GREAT DAY FILMING AT FCS 10:50 AM ON ATHLETIC FIELD!!!
Tuesday, April 28 – Elementary Chapel 8:05 AM
MAY
Tuesday, May 5 – Cinco de Mayo Celebration 12:45-1:15 PM
Tuesday, May 5 – FAMILY BARBEQUE, OPEN HOUSE, AND FINE ARTS FESTIVAL 5:30 – 9:00 PM!!!
Thursday, May 7 – Year End Convocation 8:00-9:00 AM
Saturday, May 9 – Happy Birthday Kaiden Garcia!
Friday, May 15 – The Girl With the Golden Locks/Elementary Drama 7:00-8:00 PM
Friday, May 15 – End of the Year Class Swim Party
Monday, May 18 – BMX Show 2:00-2:45 PM
Wednesday, May 20 – Grades 1-4 Awards Chapel 12:45-2:45 PM
Thursday, May 21 – Happy Birthday Miracle Neal!
Thursday, May 21 – Half Day Release at 12:00 PM
Friday, May 22 – Last Day of School/ Half Day Release at 12:00 PM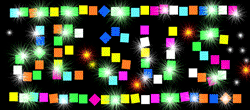 SUMMER BIRTHDAYS
Sunday, June 14 – Happy Birthday Mia Alberta!
Sunday, June 28 – Happy Birthday Michael Herrera!
Tuesday, July 21 – Happy Birthday Troy Covington!
Friday, July 31 – Happy Birthday Mrs. Fraser!
Wednesday, August 5 – Happy Birthday Mrs. Dansby!
Tuesday, August 11 – Happy Birthday Alex Fox!