PARENT CORNER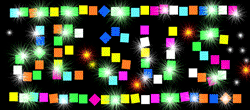 IN APPRECIATION
What a FANTASTIC year-end swim party out at Charlie and Jamie DeGroot's country home!!!!  Our third graders had a fabulous time!!!!!  Thank you, Charlie and Jamie, for your tremendous, generous, and warm hospitality.   Charlie, awesome job at the barbecue pit!!  The heated pool, bounce house, and swing set play area were enjoyed by every third grader.  It was wonderful to watch them play and enjoy each other as they celebrated all their hard work this year!!!  It was delightful to hang out together with moms and dads visiting and relaxing!!  Mr. Deffenbacher, the kids had a hay-day pushing you into the pool!!  They looked like piranhas feasting on you in the water!!  We all enjoyed the food, fellowship and FUN!!!
THANK YOU DEAR, DEAR PARENTS AND STUDENTS for all of the amazing gift cards given to me, Mrs. Dansby, and Miss Harris for some summer fun!!  I join Mrs. Dansby and Miss Harris in sharing that we are SOOO  grateful for you and your beautiful expression of love.  Also, there will be many fun ways to enjoy this summer with your help as my husband, Wayne,  and I  celebrate our 25th Wedding Anniversary!!

AS THE YEAR DRAWS TO A CLOSE. . .
Yes!  The last week of school has arrived!  Hard to believe?  This week is still an important one as we wrap up all the training and guidance.  It's a time of reflection about  our year.  The activities we do are designed to bring closure to our experiences.  Thank you for stressing the academic importance of this week in staying focused.
As we reflect on our past year, our third grade class has experienced God's faithfulness and bonding together as a family.  We have brought together our individual and unique personalities while the Lord has caused each of us to trust Him through the triumphs and challenges.  I praise God for His presence in the spirit of each student.  We will feel the heart-tugs as we part our ways for the summer.
The parent support and involvement through prayer, cards, notes, and volunteer work as room-parents, carpoolers, and chaperones has been a tremendous encouragement and blessing to me!!!  Your lives have deeply blessed mine.  Thank you for your generous spirit.  Blessings from above for a wonderful, relaxing summer!
NO PARENT HELPERS
Other than Monday, we will not be using any parent helpers this week.  Thank you for your tremendous help throughout the year in the classroom. We appreciate the extra attention you have given to our classroom. We couldn't have done it without you!  You are amazing and it was wonderful to grow to know and love you dearly!!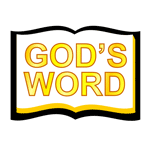 CURRICULUM THIS WEEK
There will be no spelling test or Bible Verse test, OR Math Homework packets this week!  We will continue to study spelling in our workbooks this week to improve our spelling skills.  We will learn about the Ten Commandments in Bible.  We will work on Reader's Theater Plays this week.  In Social Studies we will continue to study state capitals and borders along with songs and words of liberty.  In science we will take a closer look at the planets in the solar system and learn all about sun and how it is responsible for our seasons and weather.
YEAR END REWARDS
There will be an ice cream treat on Monday, May 18 at lunchtime in Mrs. Fraser's classroom for those students who met their goal of 100 points in Reading Counts and/or became a member of the Third Grade Math Club.
Tuesday, May 19th students who met their goal of 500 points in Reading Counts or became a Lifetime Member of the Math Club will walk across the street with Mrs. Fraser for an off-campus pizza lunch at Me 'N Eds.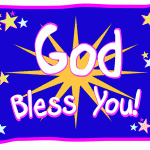 Please return all hard bound textbooks by tomorrow including math books, social studies book, science, or language textbooks.  We are conducting textbook inventories.  These books are quite expensive and students will be charged for textbooks they do not return.  Thank you for helping your child be responsible for all school books needing to be returned.
BACKPACKS
Please continue to bring your backpack to school each day this week.  We will be bringing home several things each day.   Please keep your school box in your backpack.  You will need it for several activities this week.
MINIMUM DAYS
Just a reminder that Thursday and Friday are MINIMUM days with release time at 12:00 PM.
PERSONAL CLASSROOM LIBRARY BOOKS
Please look under your beds and in bookshelves at home for any books with Mrs. Fraser's name or Miss Lepp's name on the inside cover.  I would greatly appreciate all personal books returned to my own classroom library this week.  Thank you so much!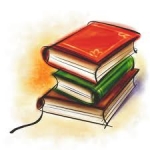 NOTICE FROM THE LIBRARY MEDIA CENTER
We are receiving a library list each day from the librarian to let us know if our class has any more books out.  Let's be diligent to in ALL LIBRARY BOOKS EARLY THIS WEEK!!  As we approach the end of the school year please note that there is a $25.00 fee for each item that is not returned by the last day of school. Please encourage your student to meet this responsibility.
Thanks, Lin Brown,
Librarian
END OF FOURTH QUARTER
Fourth quarter grades will be finalized this Tuesday, May 19th.  Final report cards should be posted by the school the end of this week or early next week.

Parents are welcome to attend our last chapel of the year at the People's Campus on Wednesday, May 2oth from 12:45-2:45 in the G.L.  Johnson Chapel for Grades 1-4. Parents will also be invited to join students in individual classrooms following the Awards Chapel for Character Trait Awards.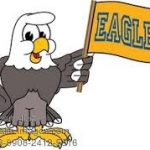 YEARBOOK SIGNING
The children will receive their Memory Books on Thursday, May 21st.   Please send a special pen with your child  for autograph signing time. We will open up the doors and the children will be able to go to other classrooms as well Thursday.  The pages are glossy, so a marker pen does not work.  The children look forward to this time together and saying their summer farewells.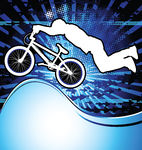 COMING ATTRACTIONS
MAY
Monday, May 18 – BMX Show 10:30 AM  Front of Peoples Church Parking Lot
Wednesday, May 20 – Grades 1-4 Awards Chapel 12:45 PM – 2:45 PM
Thursday, May 21 – HALF DAY / NOON RELEASE FOR GR. K-12
Thursday, May 21 – Memory Yearbook Signing
Thursday, May 21 – Miracle Neal's Birthday!!!
Friday, May 22 – Memory Yearbook Signing
Friday, May 22 – Memory/Yearbook Signing/Bring Your Favorite Pen!!
Friday, May 22 -LAST DAY OF SCHOOL/ HALF DAY RELEASE at 12:00 PM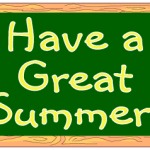 SUMMER BIRTHDAYS
Sunday, June 14 – Happy Birthday Mia Alberta!
Sunday, June 28 – Happy Birthday Michael Herrera!
Tuesday, July 21 – Happy Birthday Troy Covington!
Friday, July 31 – Happy Birthday Mrs. Fraser!
Wednesday, August 5 – Happy Birthday Mrs. Dansby!
Tuesday, August 11 – Happy Birthday Alex Fox!