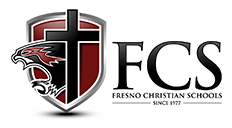 FIELD TRIP THANK YOU:
We had a wonderful time visiting the Railroad Museum in Sacramento last week. Thank you to our grandparent- and parent-chaperones for helping: Mr. Wright, Mrs. Johnson, Mrs. Reynoso, Mr. Igot, Mr. and Mrs. McCann, and Mr. and Mrs. Smoljan.
ELEMENTARY PICK UP AND DROP OFF:
Parents please remember that, per the school's agreement with People's Church, we are to use only the Alluvial Driveway and the parking lot behind Building 5. If you are currently using the east side driveways and parking lot, please adjust your routine to be in compliance with this policy.
READING:
The required reading for the month of April is student's choice and the written response is a poster illustrating the protagonist and the antagonist, with a memorable quote from each, due Friday, May 1. Students will be given the poster paper in class. Please put the name of the book and the author's name on the back of the poster.
Class time will be given every day for silent reading and students are expected to read a minimum  of 10 pages a day. If they are unable to complete this in class, then reading becomes homework.
HARRIET TUBMAN:
We continue reading "Harriet Tubman: Conductor on the Underground Railroad" by Ann Petry. This ties in with our Social Studies curriculum.
MATH:
This week we begin Chapter 9: Multiplication and Division of Decimals.
SCIENCE:
This week we begin our study of the circulatory and digestive systems.
BIBLE: We begin Unit 7: Luke Writes About the Early Church.

SCRIPTURE MEMORY VERSE:
The memory verse for this week is Galatians 6:10 and the test will be this Friday, April 24. Students will be graded on writing the verse accurately, including correct wording, spelling, punctuation, grammar and scripture reference.
Therefore, as we have opportunity, let us do good to all people, especially to those who belong to the family of believers.
Galatians 6:10
SPELLING: Spelling Lesson 32 words will be tested this Friday, April 24.
Lesson 32
certificate
attractive
affectionate
fertile
genuine
objective
ineffective
submarine
trampoline
adequate
separate
discourage
accurate
versatile
determine
Challenge Words
centimeter
millimeter
numeral
numerator
denominator
 DATES TO REMEMBER:
Spring Open House: May 5
Year-end Convocation/Day of Prayer: May 7

Happy Birthday Dev Gopal: May 13

Elementary Drama "The Girl with the Golden Locks:" May 15
Grades 5 and 6 Awards Assembly: May 21 10:30 A.M. – 12:00 P.M.
Half Day/Noon Dismissal: May 21
Swim Party/Last Day of School/Noon Dismissal: May 22